BY LAWRENCE MILES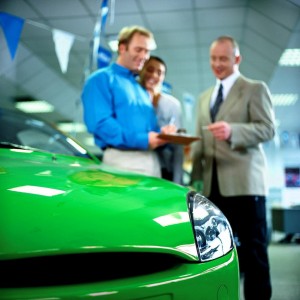 The California Court of Appeal has sided with CarMax in a key decision involving the "sales commission" exemption to California's overtime law.   In Areso v. Carmax, Inc., the Court held that a pay plan that had a base payment plus "commissions" of about $150 per vehicle sold satisfied the exemption requirements.
California law has a "commissioned sales" exemption to the general overtime statute.  The commissioned sales exemption exempts from the overtime compensation requirement "any employee whose earnings exceed one and one-half (1 1/2) times the minimum wage if more than half of that employee's compensation represents commissions."    The case revolved around Labor Code 204.1 which permits California car dealers to pay commission wages once a month, an exception to the general requirement that wages be paid not less than twice a month in California.  Section 204.1 defines "Commission wages" as "compensation paid to any person for services rendered in the sale of such employer's property or services and based proportionately upon the amount or value thereof."    The Court wrestled with the question of whether CarMax's payments to the salesman of about $150 constituted commission wages "based proportionately on the amount or value" of CarMax's property or services sold.
The employee argued that CarMax's flat payment made without regard to the price of the vehicle sold did not meet the statutory definition of "commissioned wages," relying on several cases including Keyes Motors, Inc. v. Division of Labor Standards Enforcement, 197 Cal. App. 3d 557 (1987) (held: service mechanics not exempt from overtime law).   The employee argued that since the flat payment was made without regard to the value of the vehicle sold, it was not a commission.  The CarMax Court rejected this contention, finding that there was an alternative prong to the test – the amount (number) of the property or services sold by the employee.  The Court further rejected the claim that the flat payment constituted payments for  "piece work," observing that the employee was engaged in the "sale of property," consistent with the statutory requirement.
The Court concluded by noting that the employee's compensation would rise and fall in direct proportion to the number of vehicles sold, and thus satisfying the commissioned sales exemption to the state's overtime law.
About Lawrence Miles
Mr. Miles is founding attorney with The Miles Law Firm, A Professional Corporation. The firm practices civil and business law, including extensive work in the auto and aviation industries. For more information, please email Mr. Miles at larry@milesfirm.com or review the Firm's website.